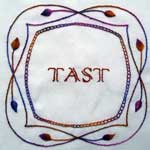 You've read about my idea for this here, right? Ok! See all completed TAST posts here.
Obviously this hasn't been turned into bunting yet; I plan to do that all at the end.
Voila! Front and back, for posterity's sake:)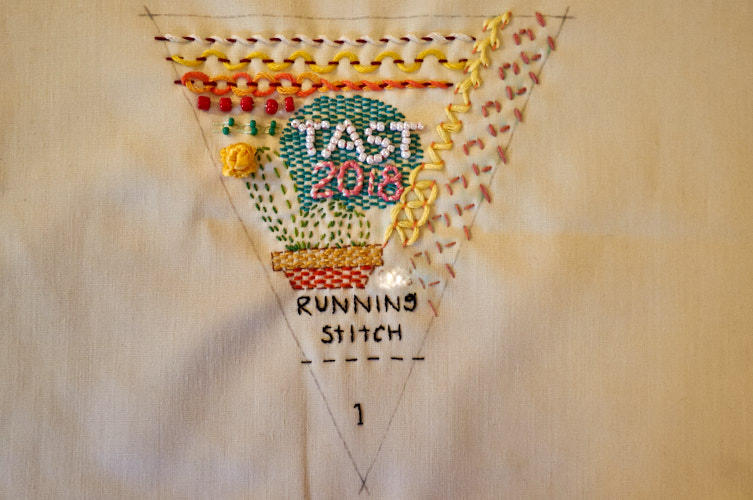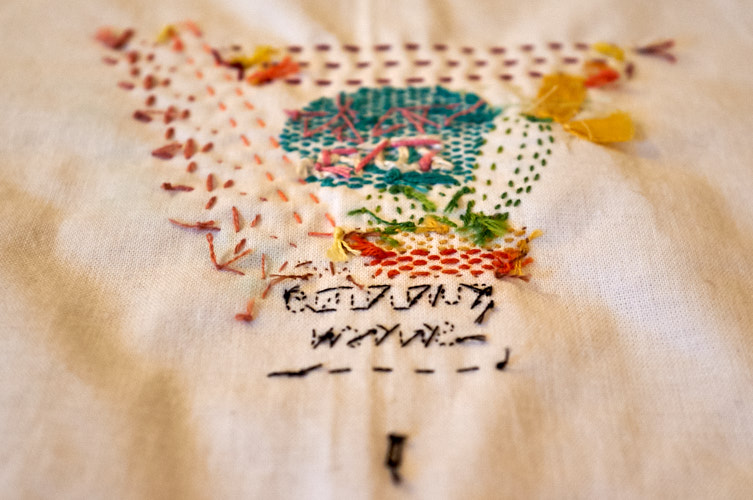 The "TAST 2018" title and words in black are not running stitch, but everything else is! There are issues with my piece, and I could have corrected them but I decided to not un-do my work so that I can remember these mistakes in the future. You'll see them if you look close, too, but overall, I am so excited to have this one done! I never ever looked at the running stitch as more than a basic stitch useful for quilting. TAST forced me to study it, and only it (well, with it's variations like the combo-colonial-knot-ribbon-rose and lacing). This showed me really how versatile it is – I cannot wait to do this with other stitches each week! Thanks, Sharon!!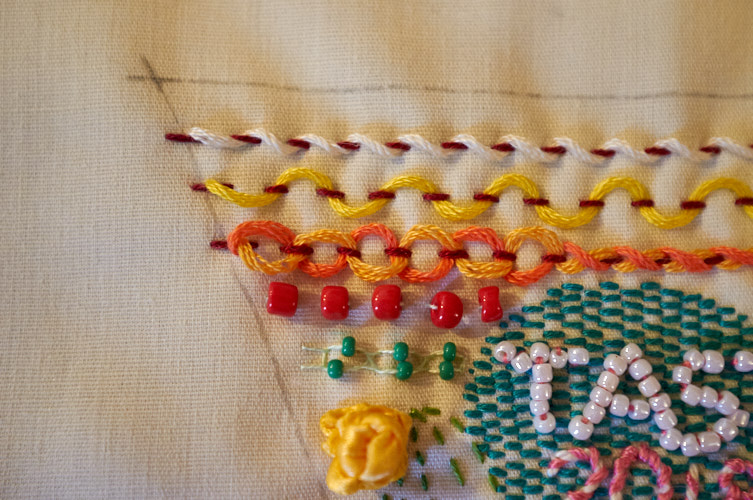 Threaded, whipped, double threaded and whipped, and beaded examples.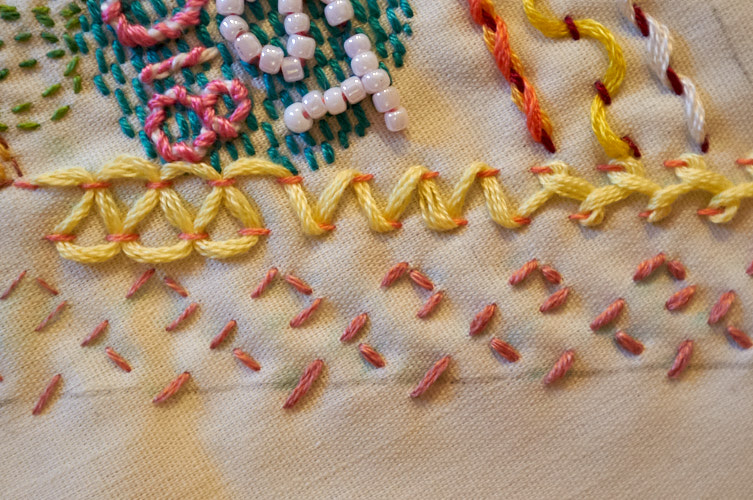 Lacing examples, and examples of thread thickness (single through six strands of floss).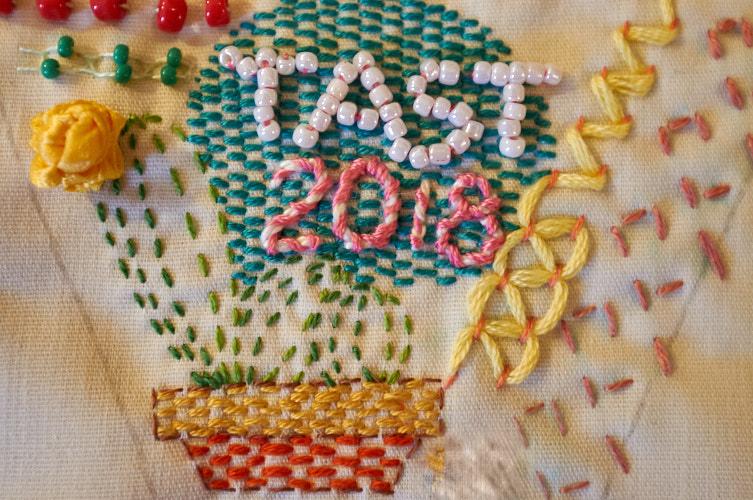 A design (potted flowering cacti) using only running stitch (the ribbon rose adds a colonial knot). When I saw Fat-Quarter's couching and running stitch, it spoke cacti to me, I dunno why. I really adored my little guys, but then the TAST 2018 background blurred into it and sorta hid the fun. Lesson learned!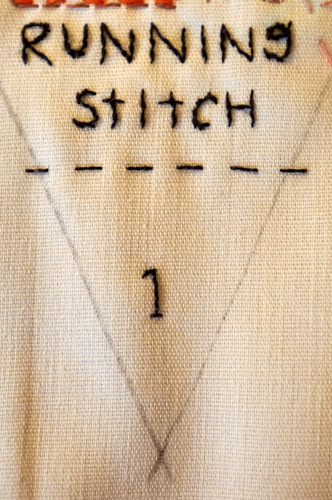 Title of the pennant with basic example and number of week.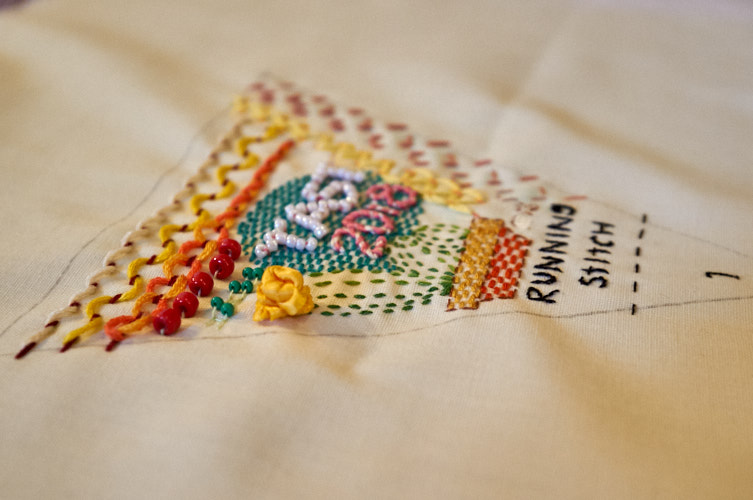 Ta-da! (If you caught on that I blurred something out, it's just my initials;)