So, I did it – I bought the rest of the project from a seller on eBay!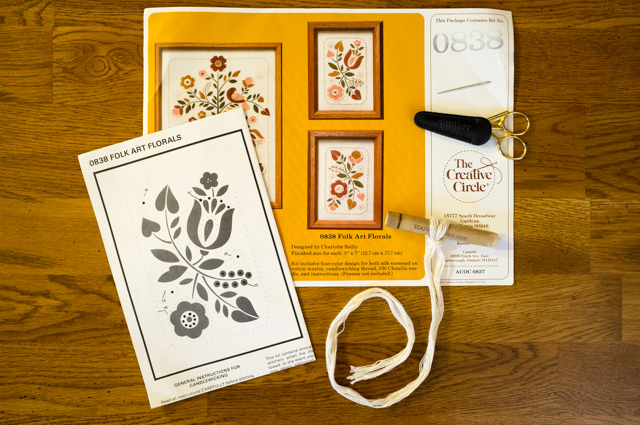 I was shocked by how small each panel was – but then I read the print on the actual project and realized that they were exactly the size they are suppose to be! Ha! Anyway, I stitched them up real quick like. Couldn't help it. It's addictive.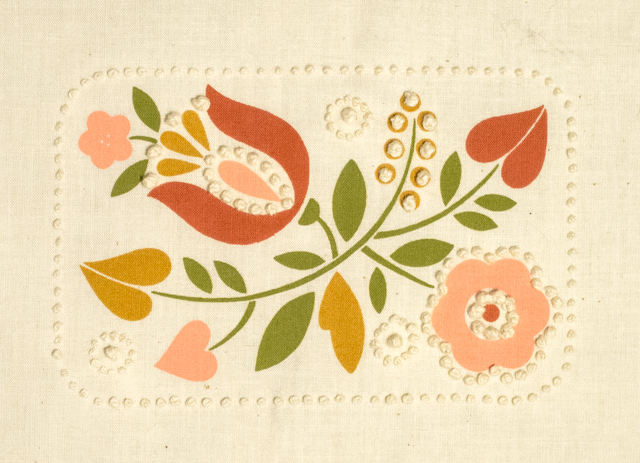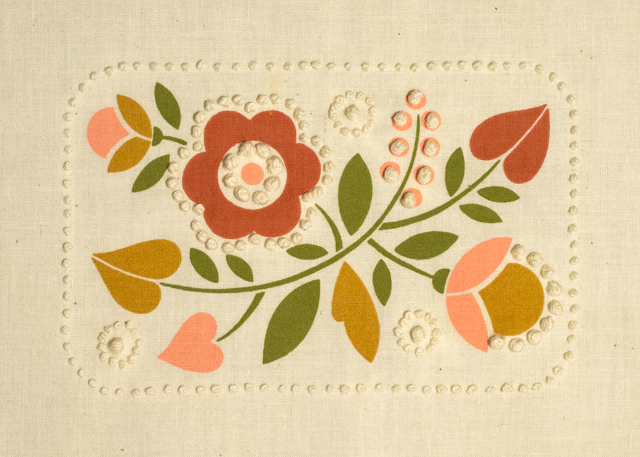 And then I was unsure how to flatten the fabric out. I checked my go-to gal, Mary at NeedlenThread, and found her post on Damp Stretching and Blocking Embroidery. Now, I do not have a corkboard or tacs, and I wasn't in the mind to wait til I could go buy some, so I just used what I had on hand: pins and needs-to-be-replaced carpet. It worked as you can see in the above photos, though! Another new technique has been added to my repertoire.