Week 9: Chicken Pot Pie Filling with Corn Bread Topping
Before: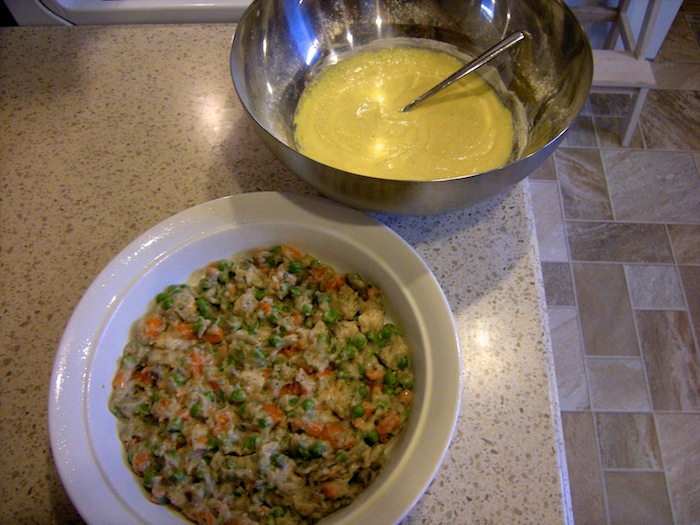 Angela gave me a pot pie filling recipe from her freezer recipe book. It is the same recipe she used when she made me a pie during our renovation. I made enough for six pies total and froze five in freezer bags. I found a recipe for the crust which sounded good: Butter Flaky Pie Crust. To my unrefined brain, butter and margarine are the same so after the fact, when I realized this flaw, I already felt like the recipe was ruined, but I let it sit in the fridge overnight anyway. Then when I began to roll it out, I realized it was not going to be enough to cover the top. As I was contemplating on what to do about that, I also realized that although it was rolling out nicely, contrary what some of the negative reviewers mentioned, it was not so nice on the bottom side. Wherever the flour was missing, the dough just stuck like a gob of wet rubber cement. I tossed it out.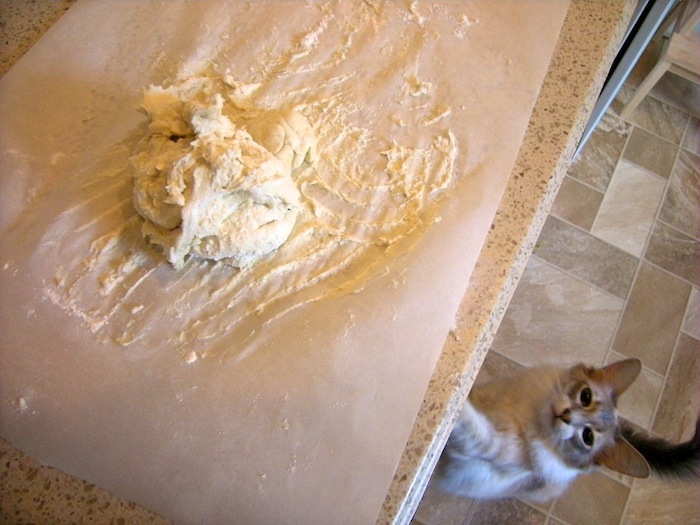 But I was hungry. So I found a quick fix for a cornbread topping. At work, Heather uses cornbread to top off a tray of pulled pork and it is delish. I decided to give it a go, especially since I had yellow cornmeal in my cabinet after the hot cereal making. It turned out alright – the cornbread was a little much for the amount of filling I had, so if I were to do this again, I would use only half as much. I loved how simple it was to pull together though!
After: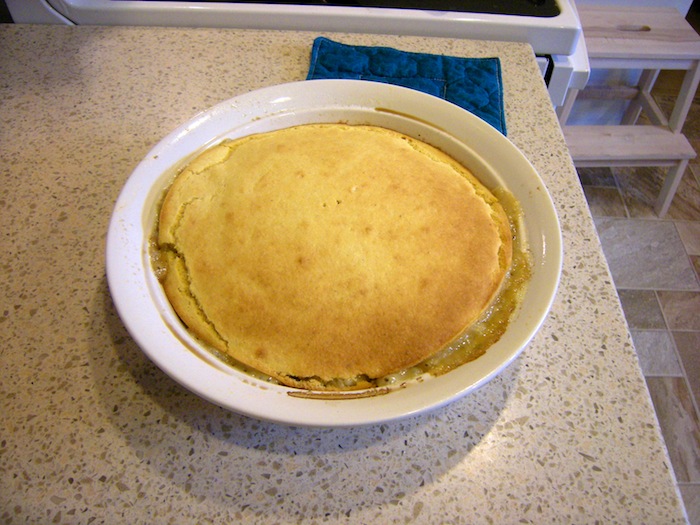 (Week 7 was missed because I let Tofer make the pulled pork and Boy the grilled meats for a summer party we threw. Week 8 was missed because it was my birthday and I let Boy make me an Angel Food Cake. Now you are caught up!)