So Im gonna say it: Im pretty proud of this fabric family tree project. It took me upwards of about 30 movies to complete (all by hand!) so I dont really care to calculate the time spent on it but it was a good time (i mean hello, i watched more movies in a month than i have in the last 5 years combined – thank you streaming netflix!!). Its true what they say – hexies are addicting. I was afraid to start this project because I had never done paper piecing before, nor had anyone I talked to. However, the tutorial over at craftstylish was well explained and easy to follow. And paper-piecing is quite simple! Honest!
Here is the backside: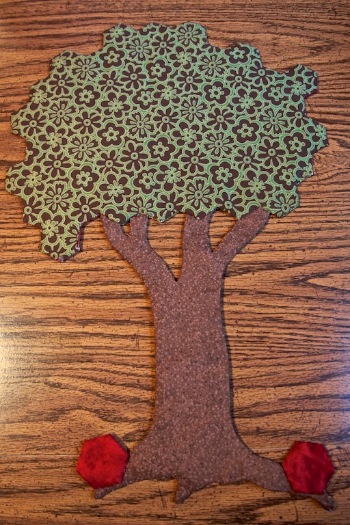 The idea for the fabric family tree project was a culmination of a couple of things. First, i had tagged this article at disdressed. I normally lean toward non-traditional quilting ideas, so hexagons-turned-tree-wall-hanging caught my eye. I have literally hundreds of things tagged in my RSS feed though, so it got lost in the pile for some time.
Then i was gifted lots of sewing things from my MIL when she needed to clean house to relocate. Included in that bunch were some items she had been in possession of since the passing of her mother. So here i was with pre-cut hexies waiting to be used for something special. But again, they were lost in a pile of fabrics awaiting the right time.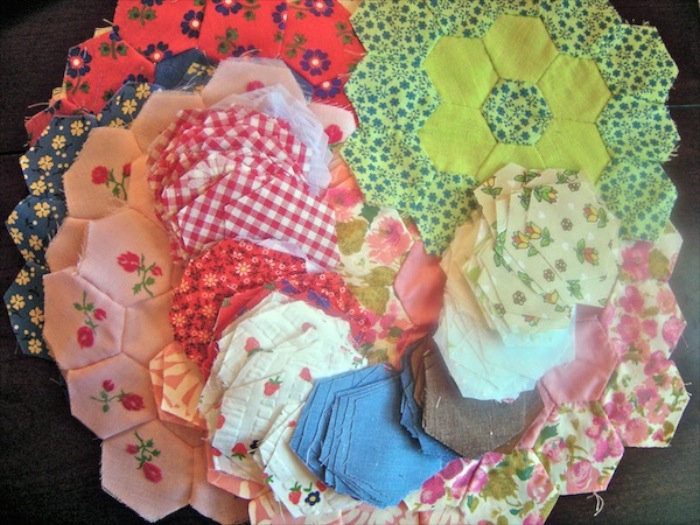 Once Boys brother had set a date for the wedding, I began poking around for ideas. A quilt came to mind, but are you kidding me? Im too much of a newb to take on that task and something that large doesnt interest me (yet). Eventually, I decided to lean toward doing some sort of family tree, since I know Kev is really into those things. And somehow all these dots got connected and I knew what to do!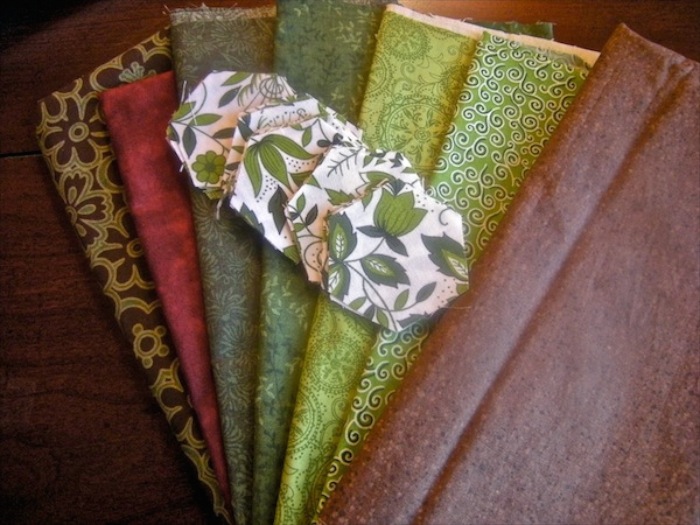 I picked the pre-cut hexies that I thought the couple would relate to the most and went out to buy matching colors. (Quilters cotton and heavyweight interfacing were the ingredients.) I even found this cool hexagon generator over at incompetech which i was able to size exactly to the pieces cut by Grandmother Dolores. The font I used was eye-balled from my favorite ever font GirlsAreWeird by John Martz/Robotic Attack Fonts (but I used the custom preview option at dafont to help me visualize the names).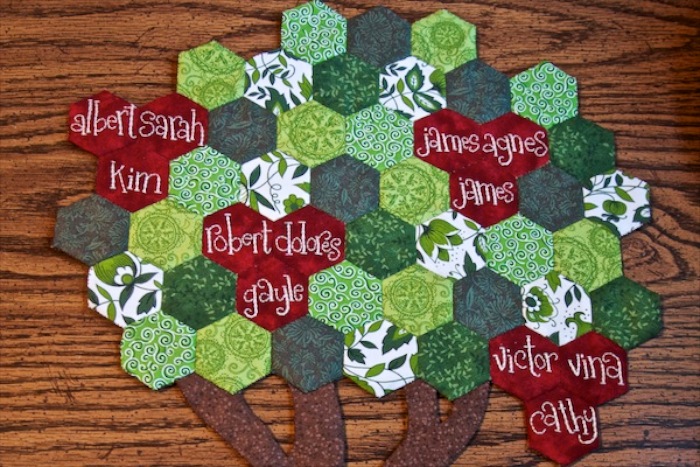 I sewed a little sweetheart on it, which was akin to the image on their Save-the-Date cards.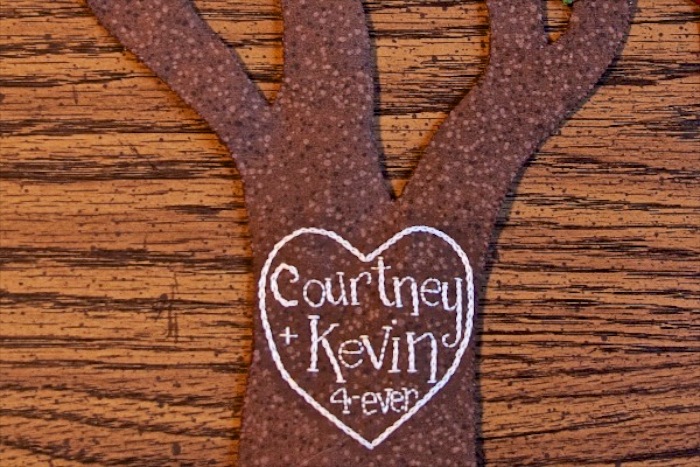 Two little apples at the bottom for their kids and bam! Fabric family tree project complete 😀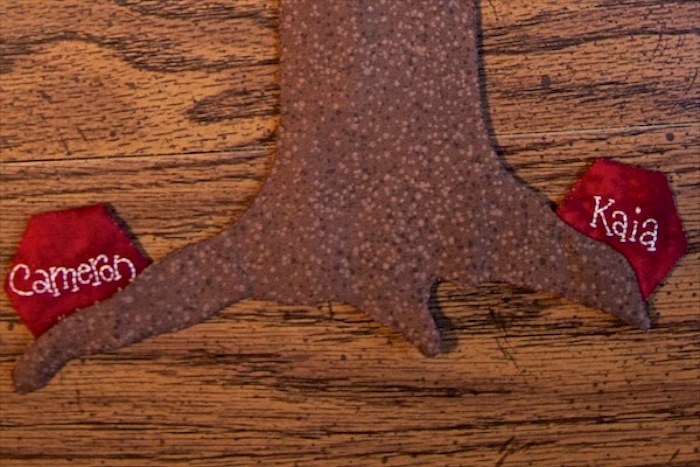 <Well, it will be housed in an 18×24″ floating frame, but thats beside the point.>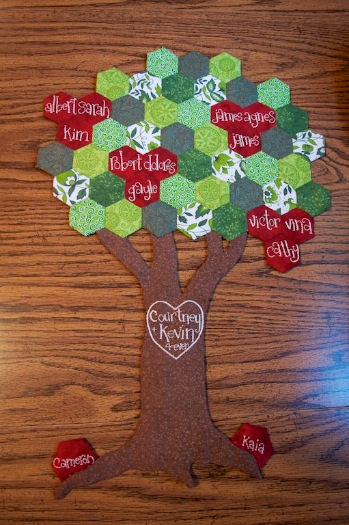 Now, those 30 movies did involve lots of accidents and learning so I doubt it would take me that long to do it over again. And yes, there are some hiccups that really irk me and i now know what to do and not do for a future project like this, but overall I think its sweet! Congratulations to the happy married couple:D
Next post = 100th Special! 😀