We had breakfast at the hotel in Palavas – see what I mean about it being sheik? 🙂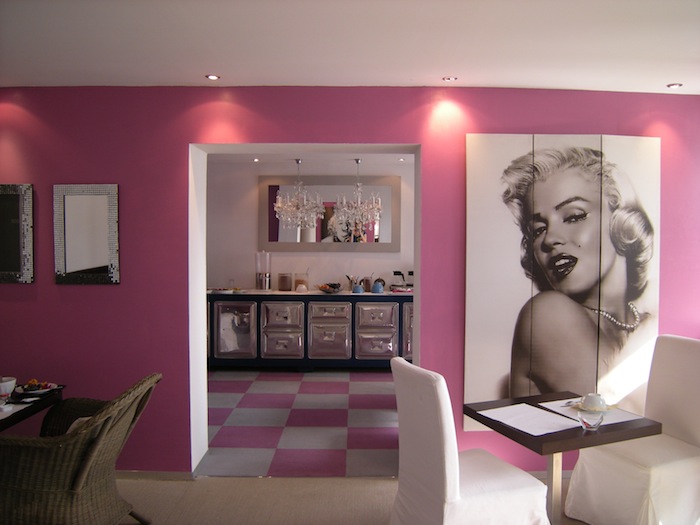 Then, we headed out to Nimes, one of the great cities of ancient roman architecture. Unfortunately for us, there was a festival about to begin. The Maison Caree looked under construction, not to mention a stage with full lighting and sound systems was being set up against its side. We looked then for the Arena, but it is very difficult to navigate sometimes in cities (ok, maybe all the time?). We did find it, but the festival was literally just getting started – booths lined up the main road and we could not find any parking. We did try, but the longer we searched, the more crazy it became to drive.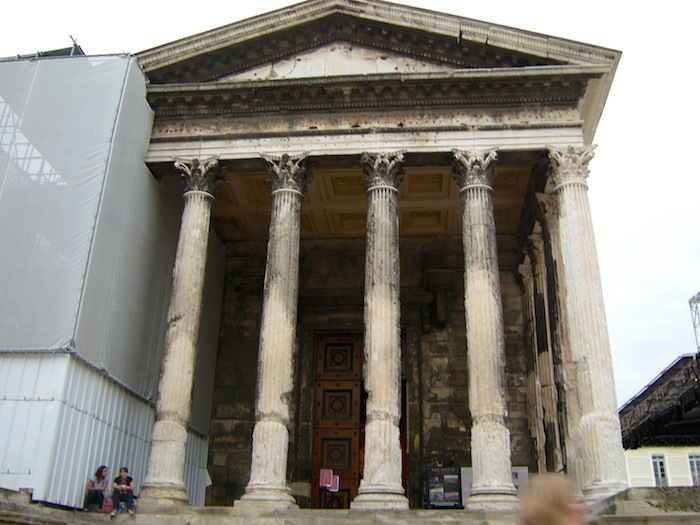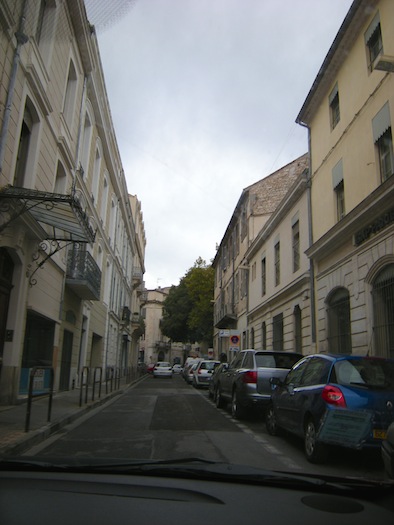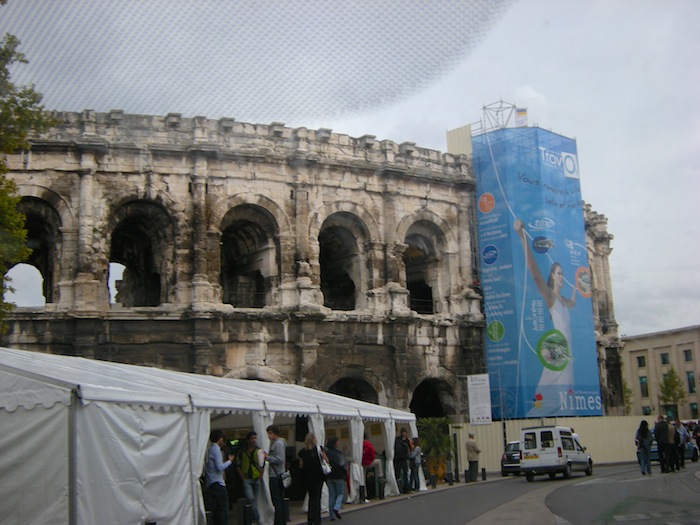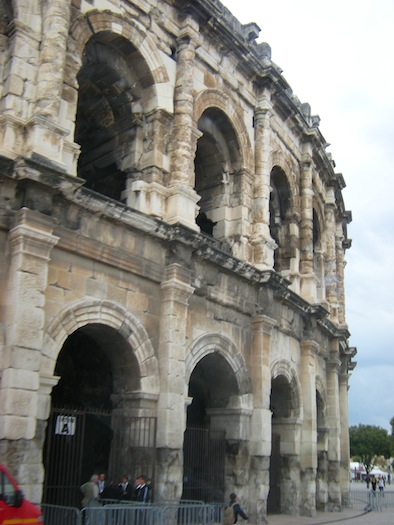 We were undaunted though, as we decided to continue driving on to Arles, another gem of the romans. And whats along the way? Oh, just a giant aqueduct: the Pont du Gard. Amazing! If you look close, you can see people along the bridge – yes it is *that* big. Again, the notion of being a "visitor" rather than a "tourist" really struck me. People are so respectful, and its a shared moment, to walk across such a massive work of engineering. Not a rush to be first, not crowded, not selfish. Simply awe inspiring.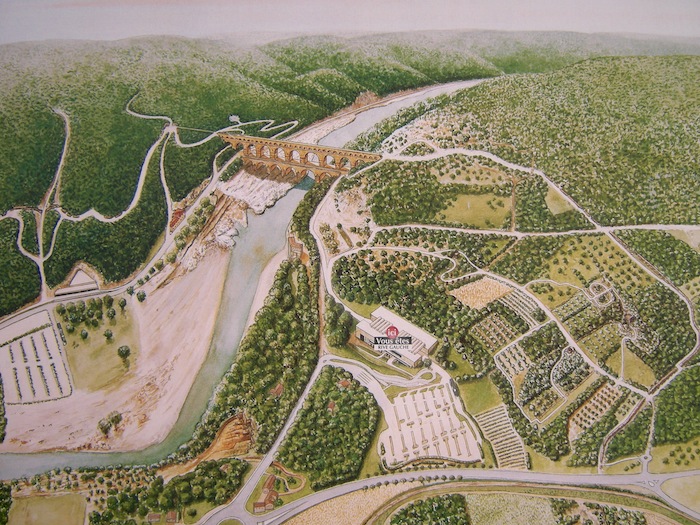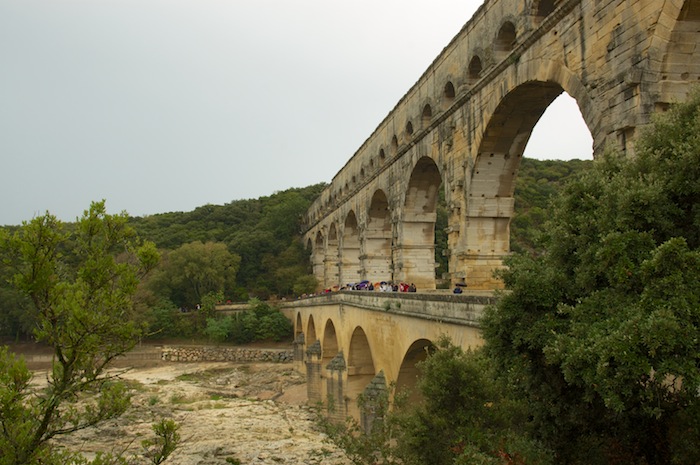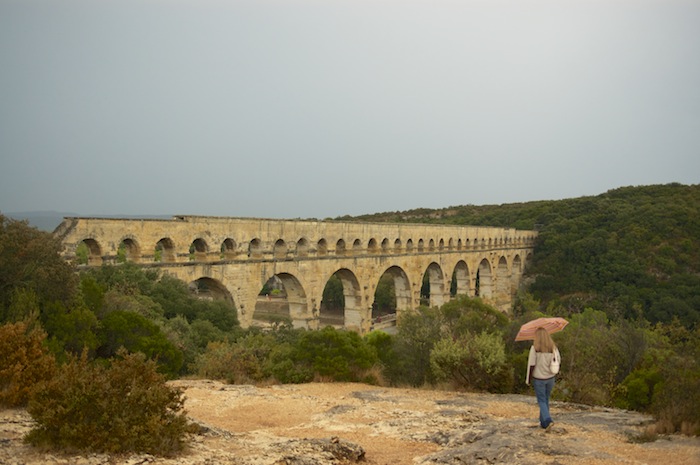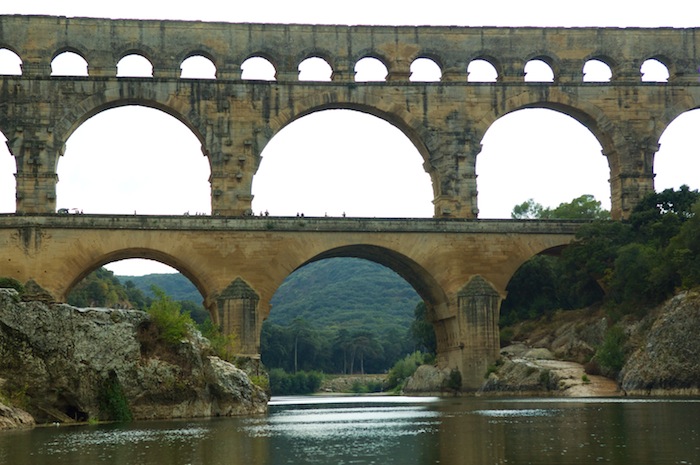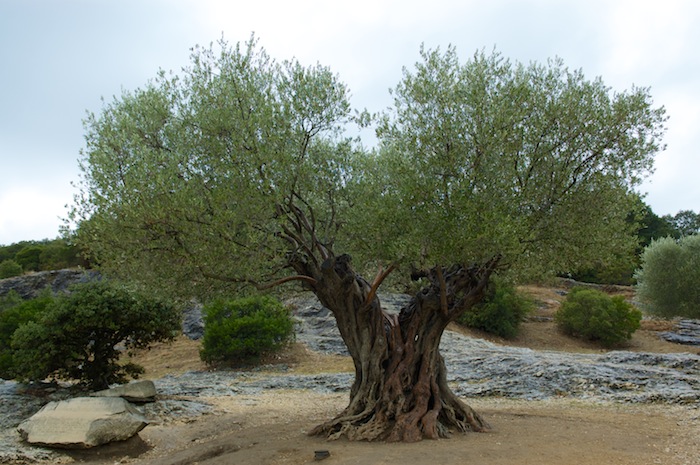 On the way to Arles, we passed through Avignon. Its always kinda cool to finally meet the cities you hear about. If we had more time, it would have been a stop. But dark clouds were coming in, and we had to see an ampitheatre first hand, dangit! So although it did completely *torrentially* downpour on us at Arles, our curiousity was satisfied.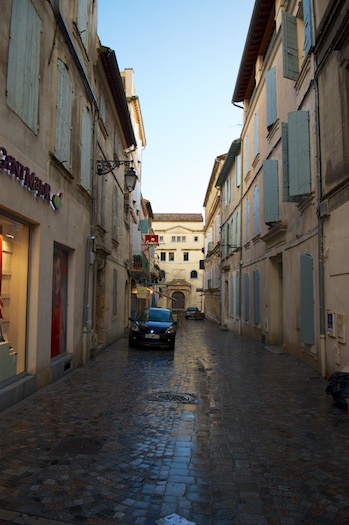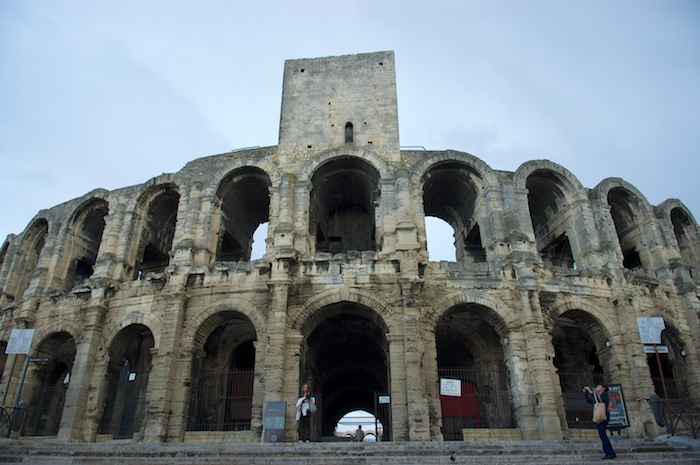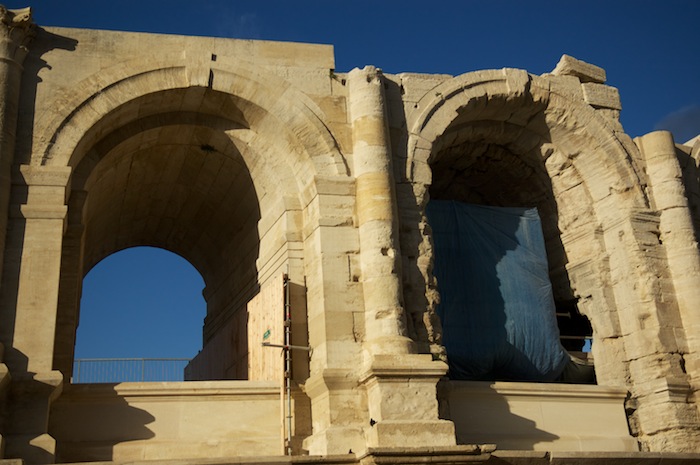 The arena is under renovation, and should be finished this year. It will look amazing. Arles has other cool places to see too, but by the time we found them all, they were closed. It was still fun though, following the map (sodden with rain, as were our persons) and finding all the sites. Kinda like a treasure hunt:) Here is a pic of the theatre: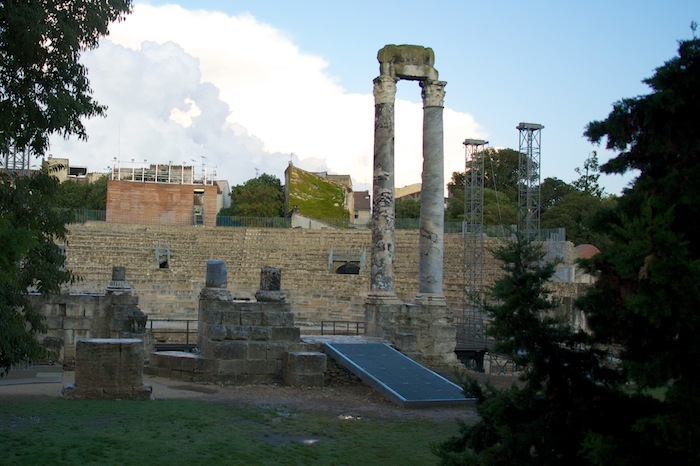 Back in Palavas, there was the most interesting conversation I had in french, and the most understood conversation at that. So although the man was clearly drunk (i guess it slowed his speech enough, and he often repeated himself, so thats why i understood 99% of it?), he was so sweet to help us find a place to eat. We were looking for pasta, and ended up at a pizza joint but neither of us were disappointed. Thank you Bob;)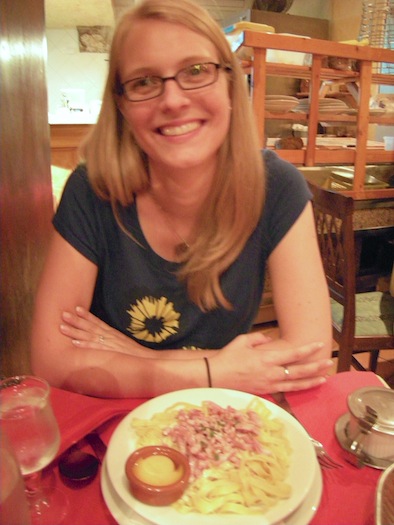 Other things i noticed of south of France: No one honks their horn really…until you reach, oh, about Avignon. Then its pretty bad. And the roundies out there are pretty gosh darn scary for one such as myself. Thank goodness boy drove!