[I am following Anne Brooke's 2021 #52tagshannemade slow stitch challenge to make a little tag every week of the year – see them all here!] Anne challenged us to use up some of our orts, otherwise known as old ratty threads. I use to throw mine away after every project and then I saw a jar filled with them online somewhere and thought it looked cool. I have a little dish I keep them in so luckily I had some on hand.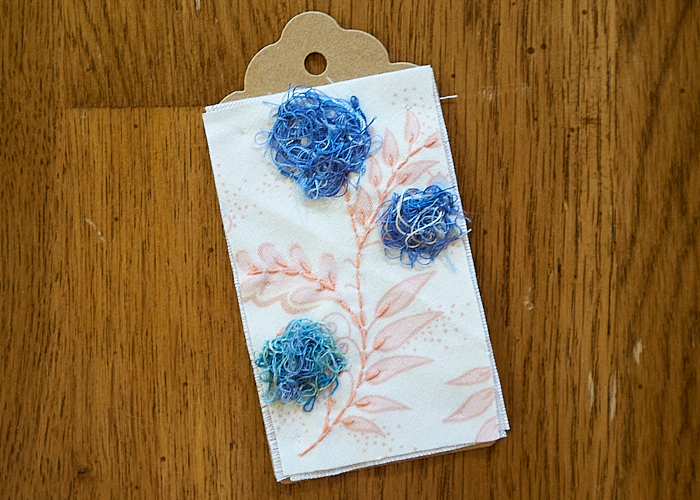 Anne filled her entire tag with orts, but I opted to use them as embellishments. This fabric already had blue flowers (little drop tulips) so I covered them in thread instead. I used basic quilting thread to highlight the stems and leaves.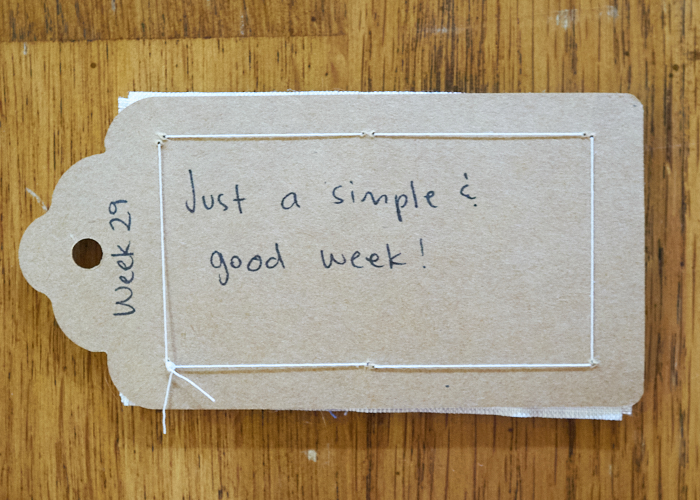 I didn't really have much on my mind this week. Work is going smoothly, every day I get an ounce more use to the schedule, and I was able to play a lot of Demon's Souls throughout the week. A girl can't complain.