I visited family for Thanksgiving and went to one of my all-time favorite stores, Ben Franklins. Among other things, I scooped up a pre-made brown polkadot pouch and a pretty floral patch. Ta-da! A new pretty dice bag!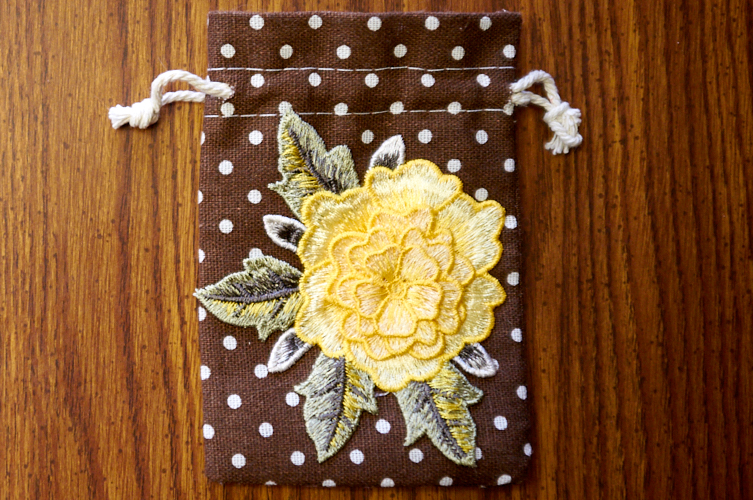 The patch is not iron-on, which lends itself to being scrunched up when the pouch is tied.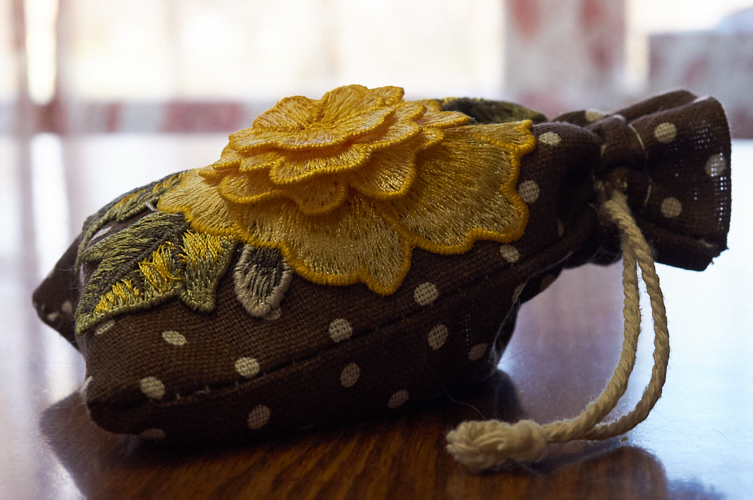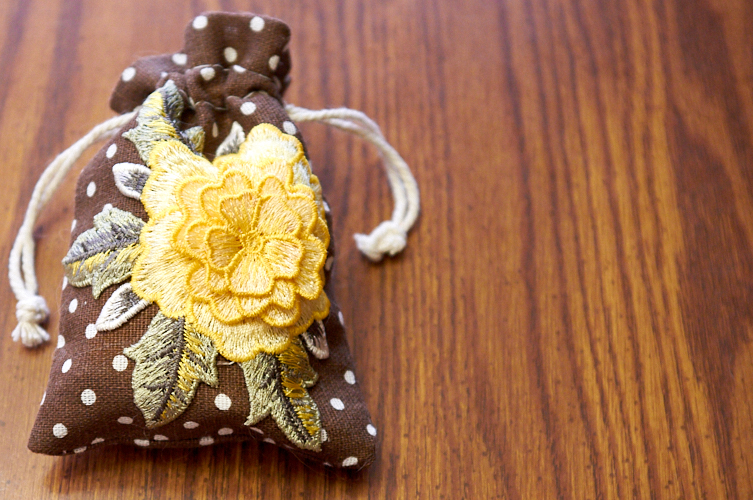 That did mean I had to sew it on, and I was delighted to find I had exactly matching threads. I love you, serendipity!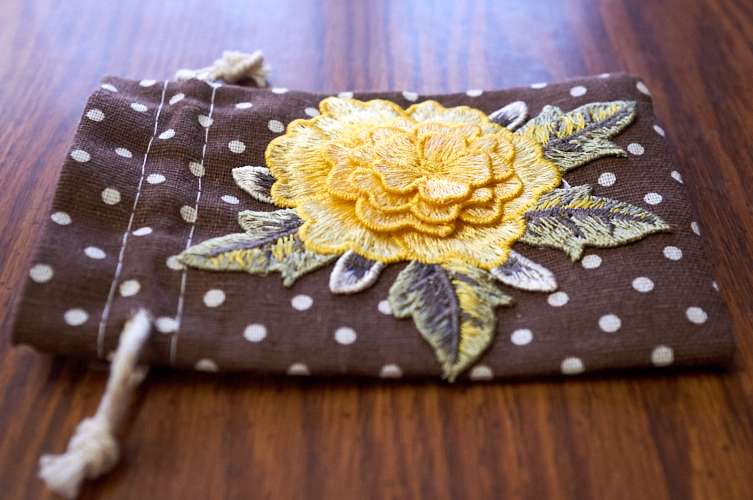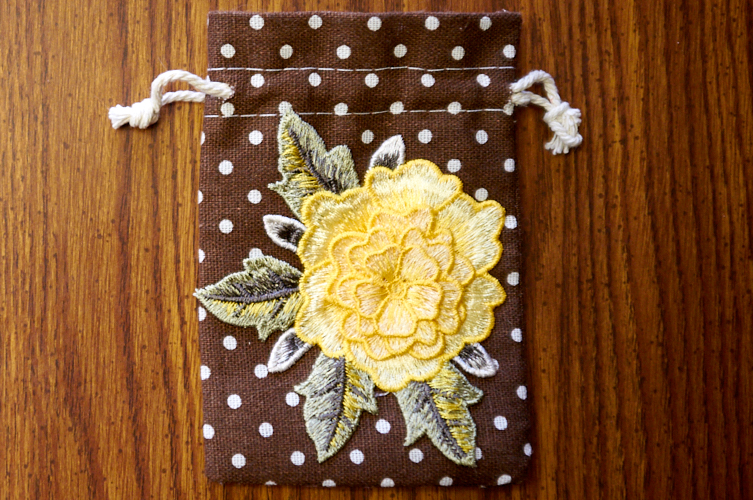 I love the patch itself – it is layered in a 3D effect and the threads really shine. It also gives me ideas for stumpwork!
And I guess I never posted about my old bag – I had a little velvet pouch lying around and added an old lace motif: