A couple of us went to check out Dragon Lights in Chicago, a Chinese Lantern festival. Traditionally, this is to celebrate Chinese New Year, but April is well passed that date. Boy took some great photos but it will likely be a decade before I ever see those off his camera. That is to say, you're stuck with my phone pics! I didn't take very many either because a) my hands were freezingly numb and b) I mostly toted around a 9 year old on my back once it got dark. Oi!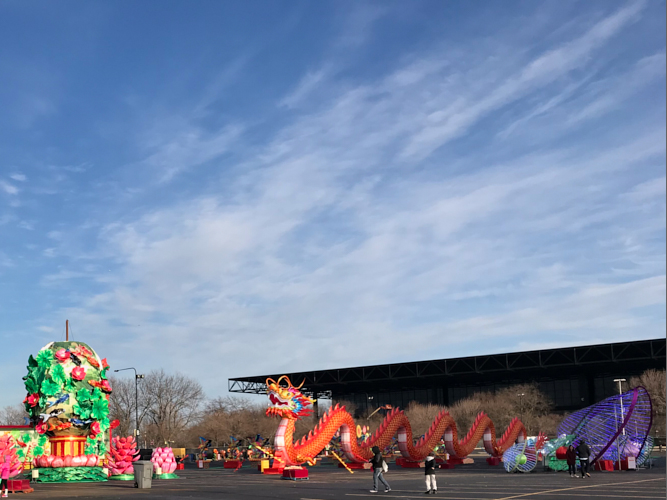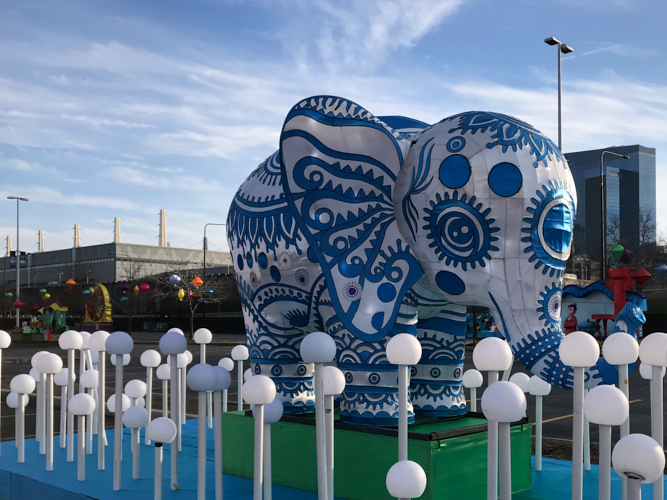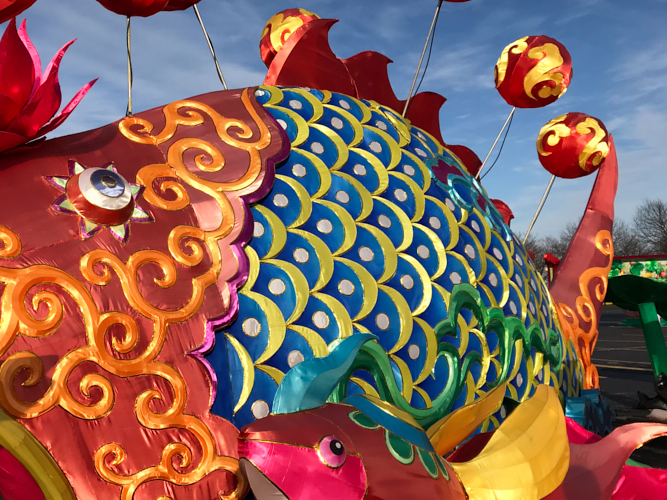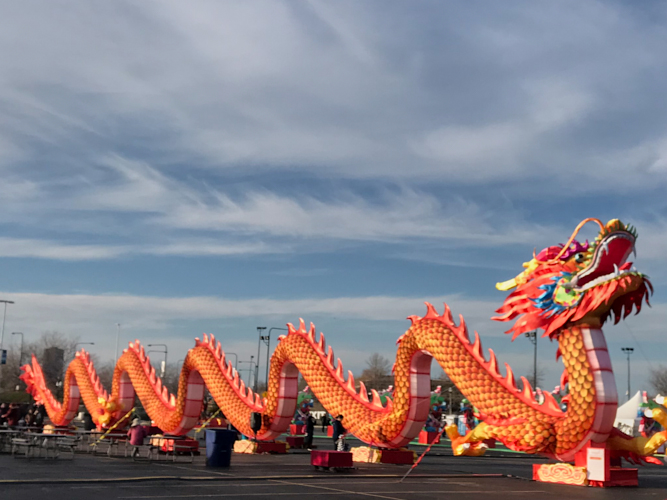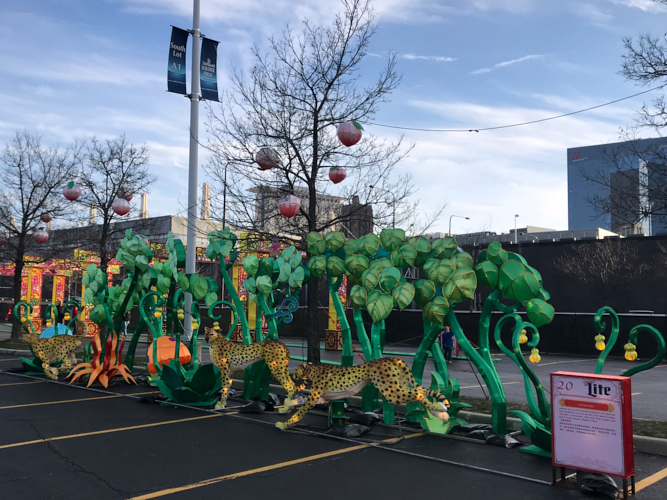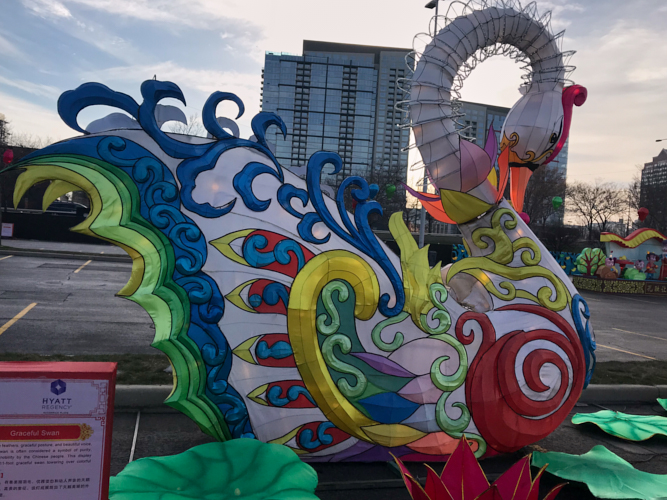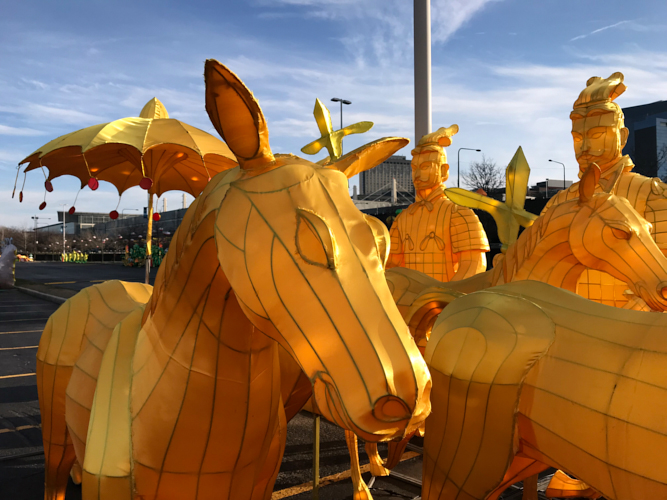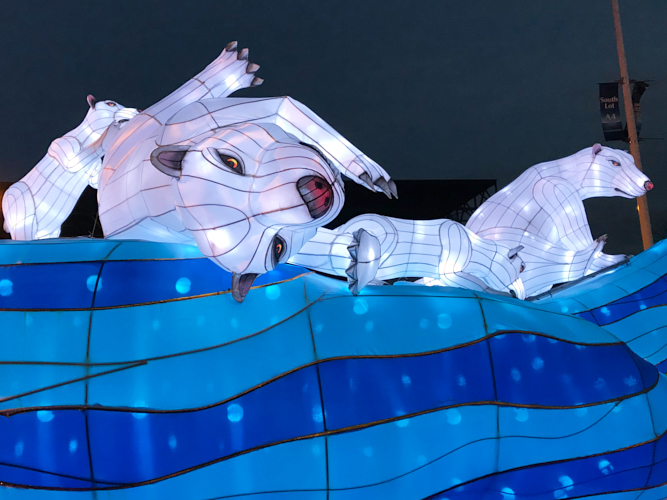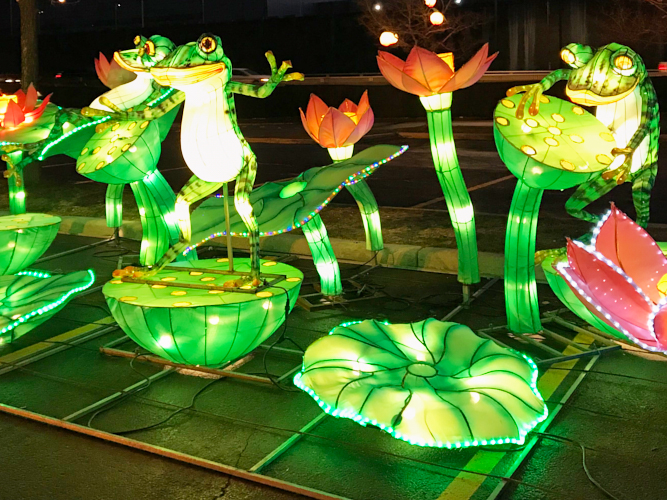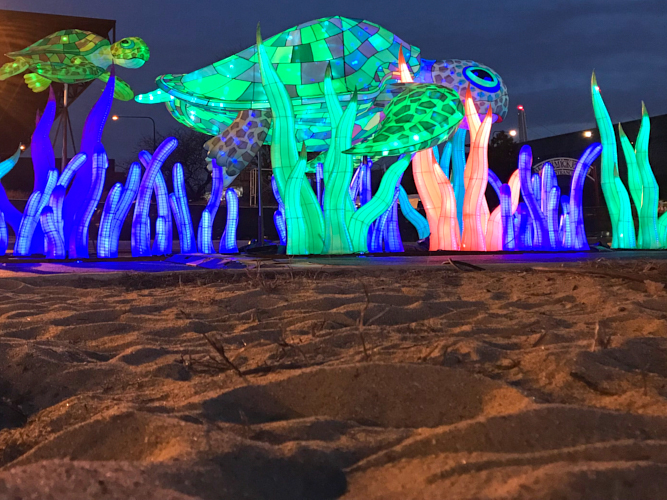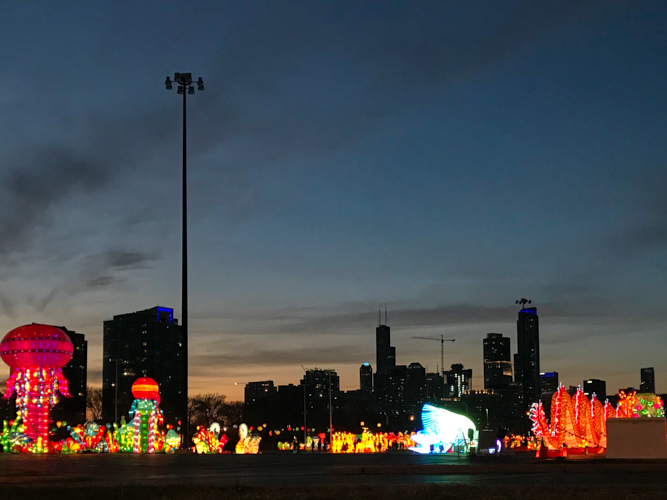 There were also performers! First up were two jugglers with Chinese yo-yos (if that is their proper name?). I couldn't see them at the time because of the crowd. But then I got a good view for the contortionist whom was quite impressive. I've seen photos and probably you-tubes, but there's nothing like seeing it right before your own eyes! Then a lady danced a unique peacock interpretive dance that I think had historic precedent, but the announcer/sound system wasn't that great so I might have misunderstood. And then I was wondering what the finale would be, considering they already brought out a contortionist. But they did it right – the Face Changing show was awesome!
Would I go again? I loved the idea and concept but a couple of things were off-putting. The biggest issue is that there was a single food booth, which meant a very long wait line and also it only had maybe 3 Chinese options (orange chicken and Mongolian beef, both over rice, or pork bao buns) and hotdogs or popcorn. Pork buns, which I ordered, were 7$. Sort of expected for festival prices, I guess, but also not because the rice options were 8 or 9 bucks and actually were a meal. I expected maybe four buns at that price, but instead I got two and they were quite tiny. We also expected more booths to purchase things or to watch cultural illustrations like calligraphy or maybe playing musical instruments. I think there were maybe 4 or 5 booths only and all of it was small festival-type trinkets (that aspect was not unexpected, we just thought there'd be more stuff). The lantern show itself was clearly set up for larger crowds, and although we went during one of the warmest days yet this year (which was perhaps only a few degrees warmer than seeing your breath, ha!), there were very few people. I enjoyed that tremendously, but it did mean a lot of extra walking on hard pavement which at times felt exactly like what it was: a parking lot. I also was not impressed that we weren't allowed to leave and come back; we arrived at 5:30 not knowing what to expect, and had to wait until 8 for the sun to go down. Being able to sit in a warm car for a while sure would have been nice! I do hope to see this festival grow its roots a bit, though, as I am glad I got to see it, even if it was pricey (and cold!).