I did not make it back on the bandwagon. I tried to carve time out each day but it just didn't happen. Religiously, I had the paper and pencil out, and the idea chosen each and every day. But either no time showed itself or when it did, I was too drained to give it a go. Rather than stress out over it, I've decided that my goal is no longer 100 days in a row. I simply wouldn't succeed (indeed, I had already failed!). I am not even sure if my goal is to finish 100 drawings this year, like I hope it is. I only know that between a sick cat for the last few weeks (she maybe is actually better; that is, until she goes in for her balloon dilation), working extra with Boy, doing TAST, a colored pencil course, and other planned events, something had to go. Alas, pencil and paper, I choose you.
26. nada :/
27. My Maya cat was in the pet hospital for a few days getting diagnosed with nasopharyngeal stenosis. We were all so happy to have her home! Just wish the two little girls would learn to stay still long enough for me to sketch them properly!!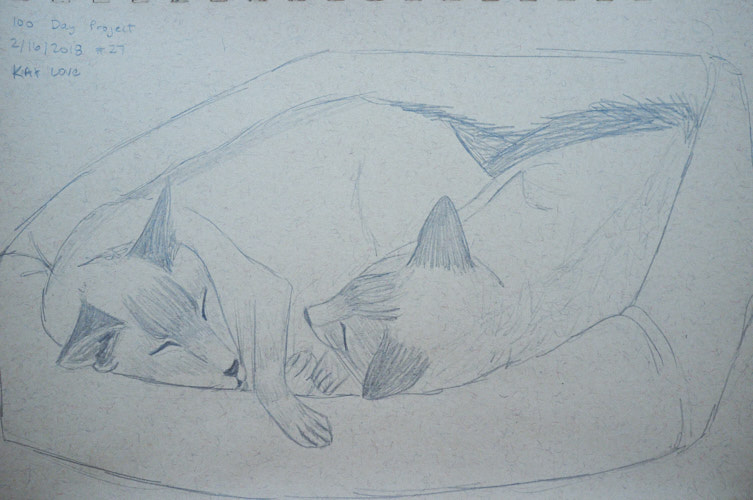 28. We had a lovely wet snowfall that coated everything so magically. This little evergreen was a gift from one of the shopkeeps down the hall from the candy store. She heard I collect "orphans" and plant them in my yard. I've only had this little one for a few months, but so far, so good!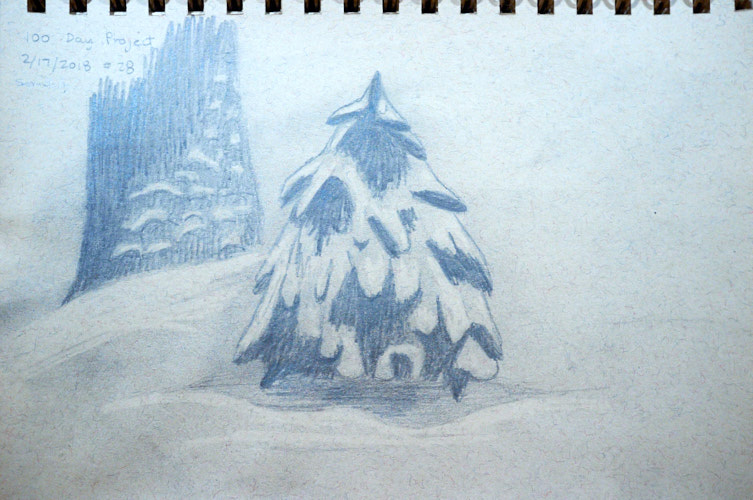 And that is all I have to show you. Boo.