You may recall the Monoprice Ultra-thin Light Table pouch I made, yeah? Well, I made it only for the size of the lightbox, knowing I would have to do something for the power adapter. I simply made a small matching bag, and tossed it in a basket that has other power adapters. But, with it in the bag, I know exactly what it belongs to! Why didn't I think of that with the others?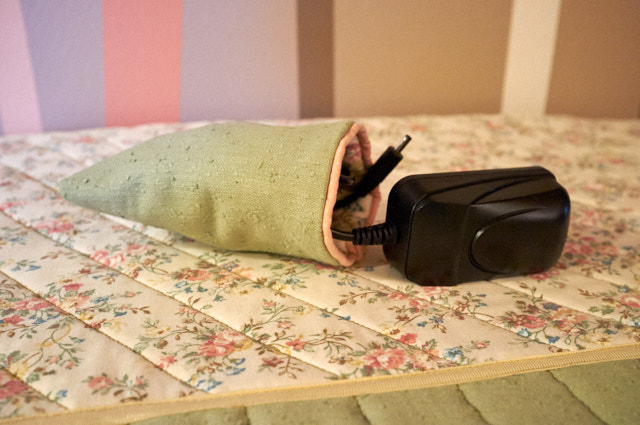 A second project I completed was from my embroidery guild. It was a winter-themed candlewick exercise to teach the colonial knot (which I had learned I preferred over french knots with my first candlewick project!). After I embroidered it, I was not sure how to make the finish. But then a banner came to my mind, and ta-da!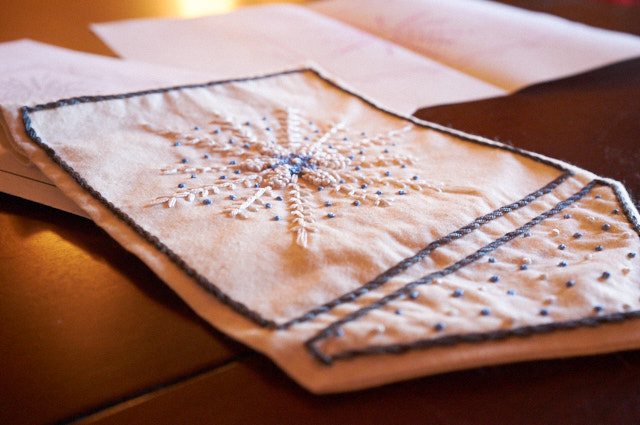 Yet another thing I did before the holidays was quilt some linen fabric I had chosen last summer for my window seat. I will post more about it once I finally complete it, but I am getting better at understanding the machine!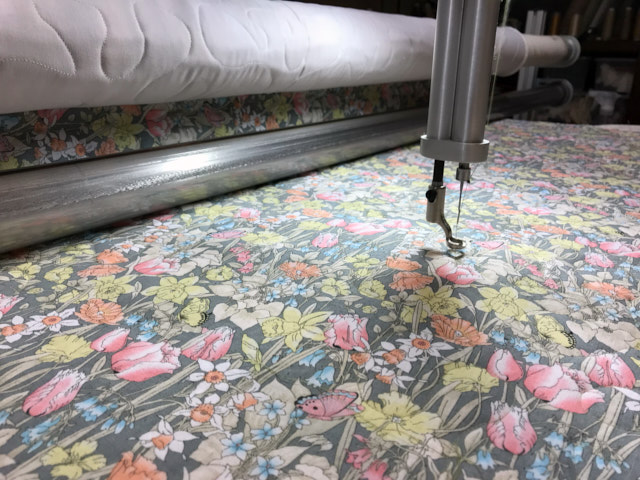 I hope to be more regular in posting for 2018, but of course, don't count on it! I know you feel me. But I am joining a weekly challenge for embroidery (Take a Stitch Tuesday ((TAST)) at Pintangle), and think I will plan a Work-In-Progress (WIP) Wednesday weekly which might prompt me to finish some of the ideas in my head. I might attempt one other weekly thing, so we will see how all this goes, how long it lasts, and what I can accomplish. This year was all about adjusting to a new lifestyle, yet once again, as my work-life balance shifted dramatically. But I got all that sorted out now, yay!