You may recall I purchased an amazing light table from Monoprice a while back. I've been keeping it in the original box for safe storage, but it is much larger than required so over the last two evenings, I made a giganto pouch for it! Voila, the monoprice ultra-thin light box sleeve: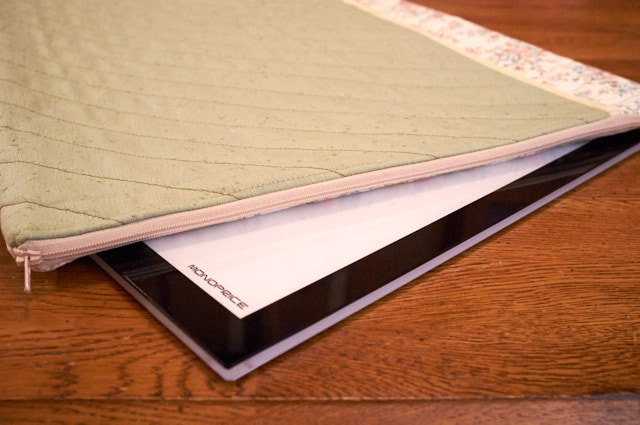 I had some specialty pale green fabric I picked up somewhere (maybe my SIL?) and then paired it with a complementary cotton I inherited from my late grandmother. Originally I was going to have one as the interior fabric, and the other for the exterior. But then I realized I had measured a wee bit wrong if I wanted to add a zipper (and I did!) so I improvised by adding a contrast of the opposite fabric and then shaving off the extra on the big block side.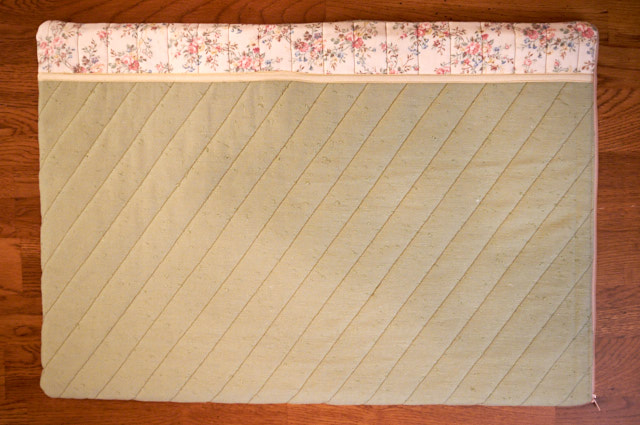 With that, I couldn't decide which combination I liked more, so I used them both! That is not a mistake; it is quite intentional:)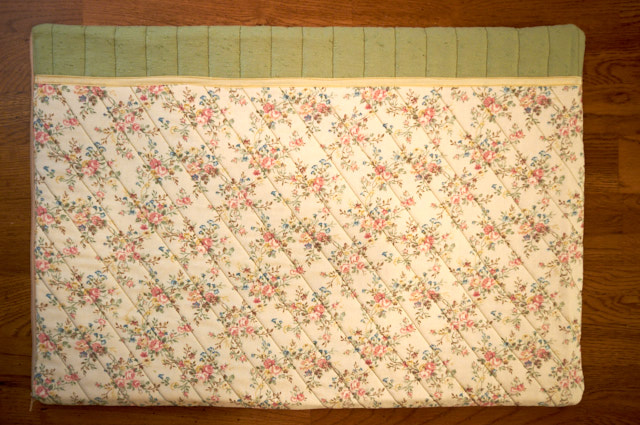 The quilting for the monoprice ultra-thin light box sleeve was done on my regular machine. I opted to use an easy diagonal stitch on the big block piece, and a vertical on the shorter portion. Then, I covered the seam with a simple addition of a ribbon.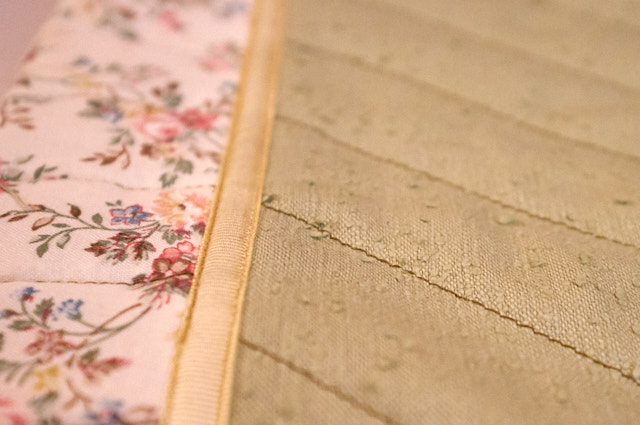 If you are in the market for a light table, I suggest this one. Not only is the price great, but it has an adjustable brightness which really helps. The working size is wonderful. And it is so very thin that moving it around isn't a beast! I love it, and I can't wait to get more use out of it. (And no, I am in no way affiliated with Monoprice.)