I attended a short class on how to make a potted arrangement at a local garden center last night. It was a neat event – my sister-in-laws and mother-in-law went and they all have much more plant experience than I do (I've lived here for almost six years and all I have to show for it via plants is some trimmed crab apples along the driveway and one recently added tree runt I got for free which may or may not be a magnolia). Snacks and drinks were served and it was a really causal event. We were given a budget (allotted from the class fee) and then allowed to walk around the nursery picking and choosing literally anything we wanted, following the motto:
Thriller, Filler, and Spiller!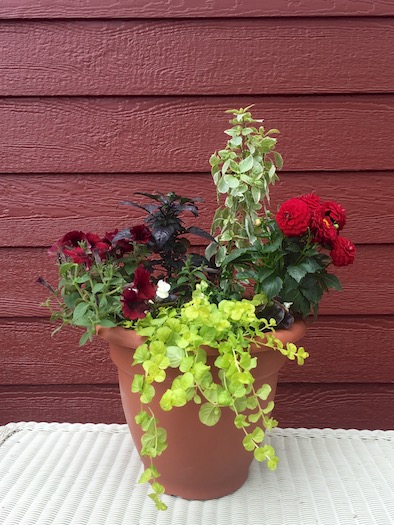 My thriller (the tall central one) is Pesto Perpetuo Basil, which smells delightful. My big fillers are: Black Pearl Ornamental Pepper and Dalina Midi Samos Dahlia. My small fillers are: four Bada Boom White Begonias and two yellow-somethings that one of my sister-in-laws had left over. My spillers (the ones drooping over the edge) are: Black Cherry Supertunia (which also works a bit as a filler) and Goldilocks Creeping Jenny.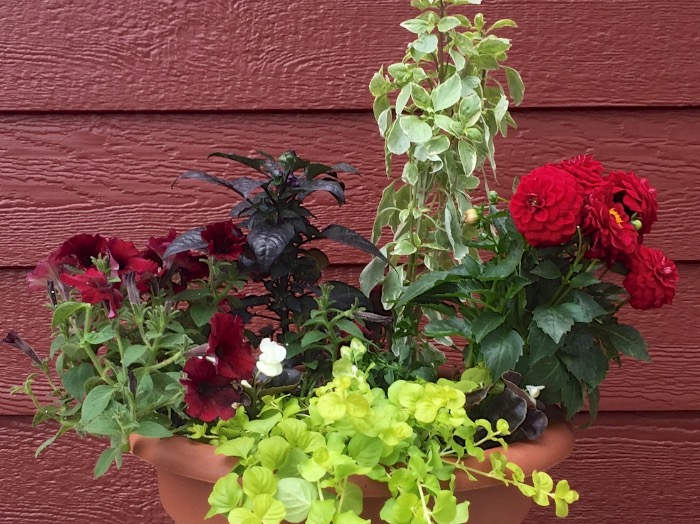 As my first arrangement ever, I was pleased everyone commented so nicely on it!
I also did not use all my budget, so I was able to bring home this little guy, a Silver Grey succulent.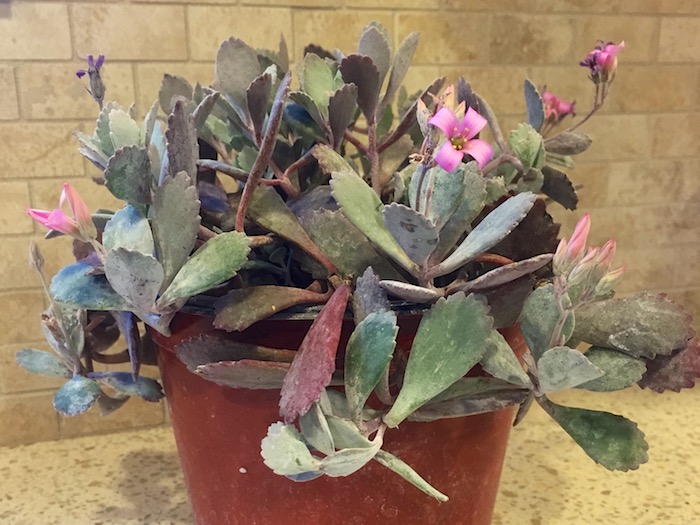 I lent my camera to my brother, so I am working with just my phone here on an overcast day, but, as you can also see from the first photo, my house is red! I will be posting about that as soon as we get some sunny weather so my photos look halfway to decent.
I also have some fun photos to share from my second Peru trip, so check back for that!