Boy worked his database magic – and our winner is:
mysql> select * from wp_comments where comment_post_ID = 3668 and comment_approved = 1 order by rand() limit 1;
+————–+—————————-+————————————————-+
| BreannaS  | 2014-12-08 21:57:08 | My favorite crafty site is ravelry.com |
+————–+—————————-+————————————————–+
A big thank you for everyone who played along and supported us crafters out there:D

Hello old and new!
My, my, it has been a long while since I had a chance to participate in Sew Mama Sew's mega-awesome giveaway day (which is now actually a week!).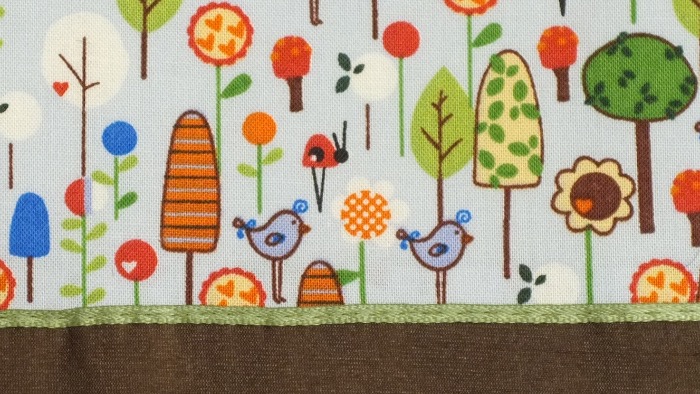 Here's what you can win: a handmade book cover for a standard U.S. mass market paperback book (which is not the same as a larger trade paperback book, and might even vary between countries for all I know).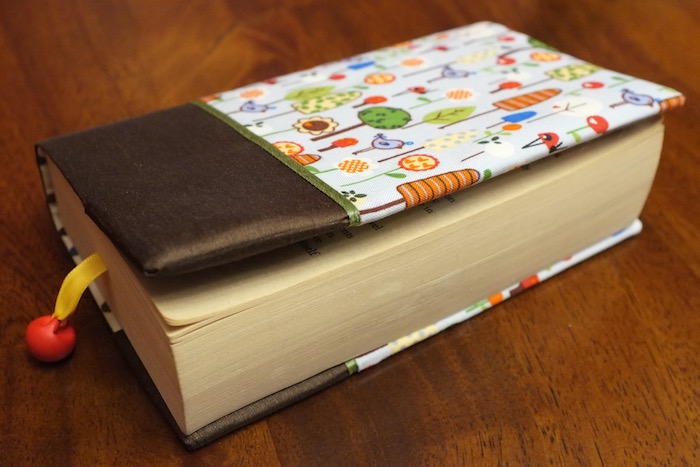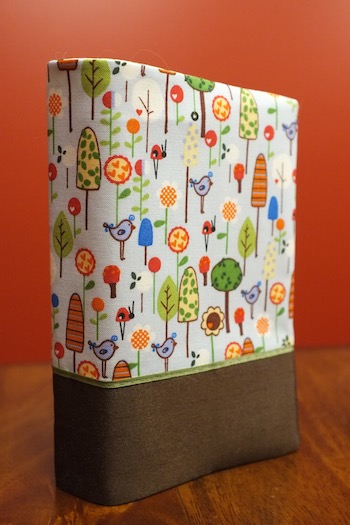 This particular cover is shown with a 560 page book, for what it's worth, but I pretty much use these book covers on all my novels without issue, and the page count varies quite a lot!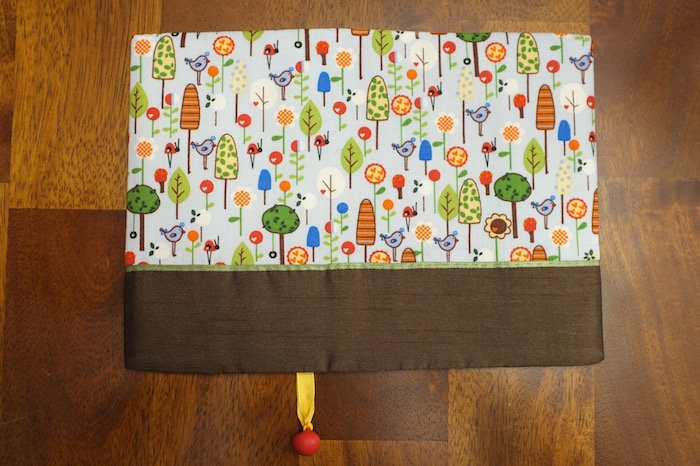 It has a bird print cotton fabric, with a snazzy brown fabric  (I am no fabric expert and it was gifted to me), and a sweet little green ribbon. The bookmark is a yellow ribbon sporting a found bauble (a big red bead). The inner lining is a brown, green, and blue polka-dot print on cotton, and the cover is double-lined with a medium weight interfacing to give it a nice sturdy feel as it hugs your favorite book.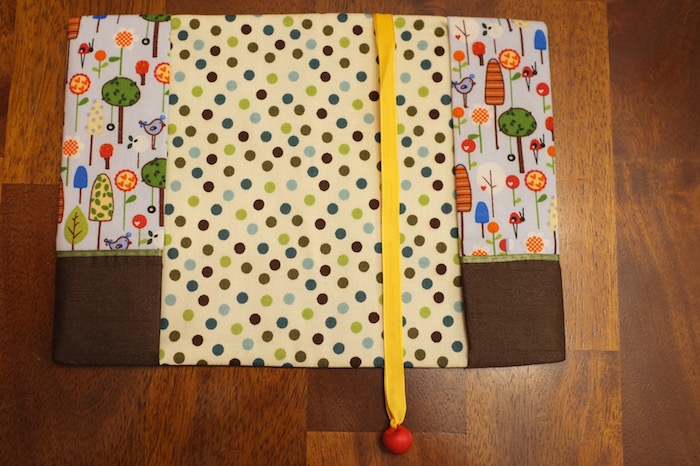 This giveaway is open to anyone in the whole world until Friday 12/12/14 at midnight CST (GMT -6)! To enter, simply leave a single comment and share your favorite crafty website (and yes, it could be your own! Be proud, yo!). Make sure to also include a way to contact you. Follow these two rules and you're in. Winners will be chosen randomly and contacted by Sunday 12/14/14 and the cover will ship out by Tuesday 12/16/14.
Good luck everyone 😀