I wanted to make something for my faraway friend Ruthys birthday so while I was on the kick of making bags, i thought, why not? I asked her for her favorite color combos and shes really digging black, red, and white right now. I tried to do something a little edgier for her, and although it didnt turn out just as I had envisioned, it was still neat.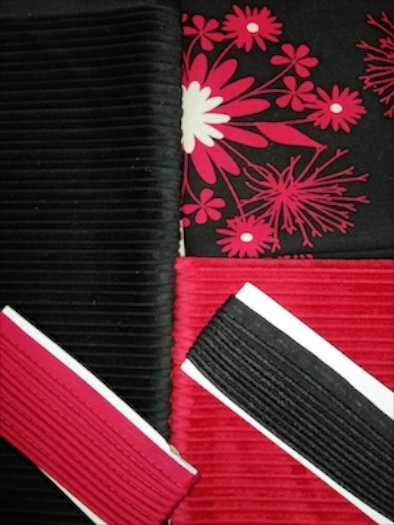 I imagined the red piping to look like part of a shooting star, hence the flaps shape. But its unique anyway so i went with it.
I used contrasting colors for the pockets. The pattern is very similar, but with different size and color.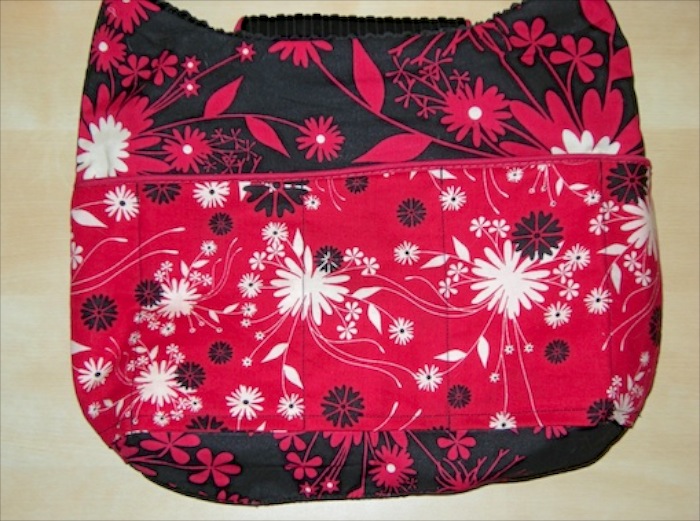 I have another bag in the works and an eyeglass case or two, plus some other inquiries.  Its great because it generally doesnt cost me anything but my time and i trade that for skill. Huzzah!