One of my teachers was able to make it to my graduation beach party that boy threw for me (hooray for all the monkeys, boo for lack of parking!).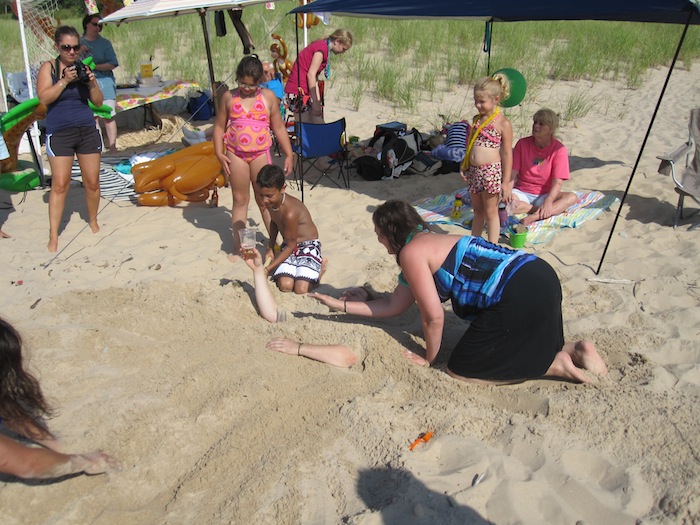 She makes Native American inspired crafts so she made me a beautiful pouch from teal suede leather, and created a beaded rosette for it. Its so soft! I havent decided what Im going to keep in it yet, but itll be something good:)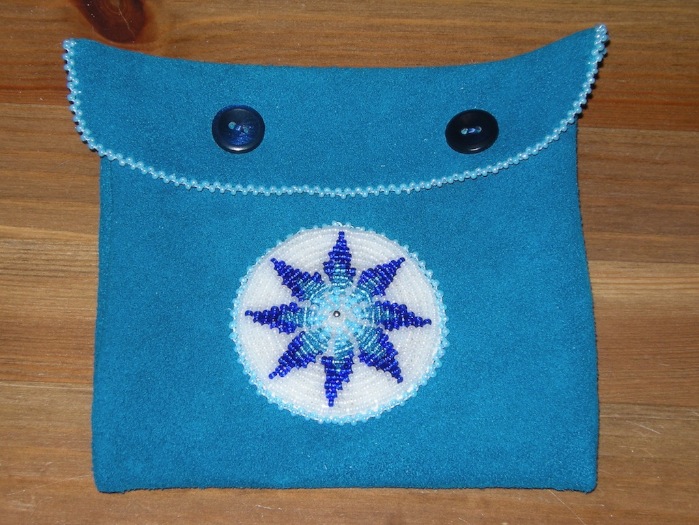 She also made a little ornament type thing for package decoration.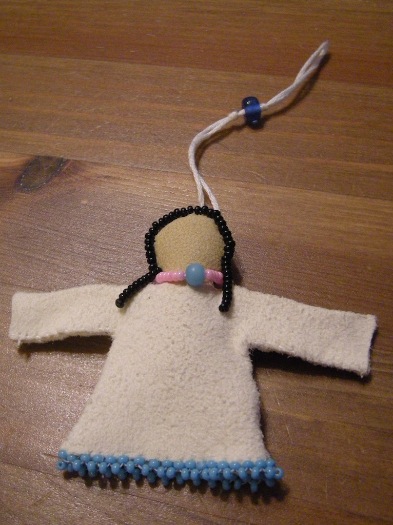 You can check out what else she makes at Past, Present, and Future. I also received a catalog from Crazy Crow! They sell all kinds of things for historic crafts – from leathers, stones, and metals to knives, books, and dvds.