'Ello, nice to meet ya! I started this site on January 1st, 2009. It's really more a creative journal for me than anything else, but I do enjoy the interaction that it has brought me with the internet community. I love comments and emails so don't be shy. Oh, and if you're into RSS, follow me here!
Did you really want to know more? Sheesh.
Demographically, I am a midwestern girl born in 1981. I tend to be pretty open minded except for when it comes to close minded people. Personally, I am an introvert and (mostly) easy going. My home life includes my significant other (who prefers to only be known as Boy) and two darling javanese cats, Maya and Sasha. You'll hear about them from time to time.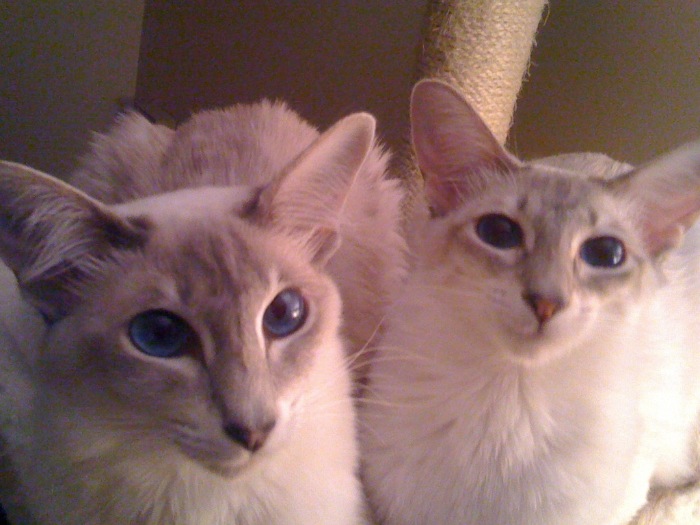 As far as career goes, I have a good job at a bank where I dream about doing crafty artsy things and experiencing the world. I gave mine up to pursue graduate school just shy of my 30th birthday. I am currently a college adjunct and working on archaeological projects on the side while I help out at my husband's computery business. I am currently a Visiting Lecturer for physical anthropology. I am free! So I call myself a "property manager" as I manage my own property;) I am mostly working alongside my husband, essentially as an Executive Assistant for a Chief Technology Officer/Chief Executive Officer, but with hours and rules of my own – and the ever important flexibility to still do cool anthropology things!
Educationally, I am trained as a bioarchaeologist, but I love all the subfields of anthropology to bits. I also have an art history background, fine arts training, and I know some French. I hope to pursue graduate school and land my dream job of being a scientist. I am now enrolled at a university studying bioarchaeology! I am now a Master of Science! If you would like to follow my anthropological blog, just say so!
Artistically, I am all over the place. I've painted and drawn. I've done ceramics and woodwork. I've photographed and photoshopped. I've scrapbooked and made collages. I've stitched and crocheted. I am a Jane of all trades, to be sure. And I like it that way!
-CaLynn