While I still had Pretty Birds laying around, I made a flamingo. I wanted to see how goofy the long legs would be. Instead of using just fabric, I stuffed each leg with two pipecleaners; I love how they turned out with this trick!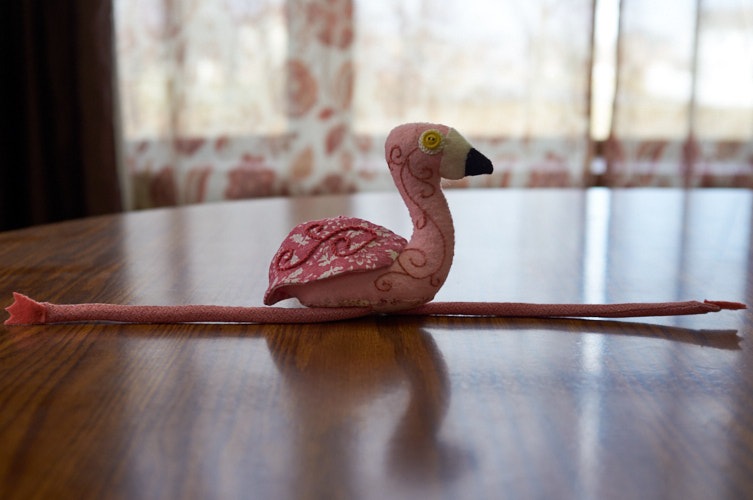 It isn't too noticeable, but because I shrank the pattern down to roughly 70% and used felt, I had a heck of a time turning the head out through the neck. It tugged the felt more than I would have liked, so lesson learned! I must think more critically when shrinking pattern sizes.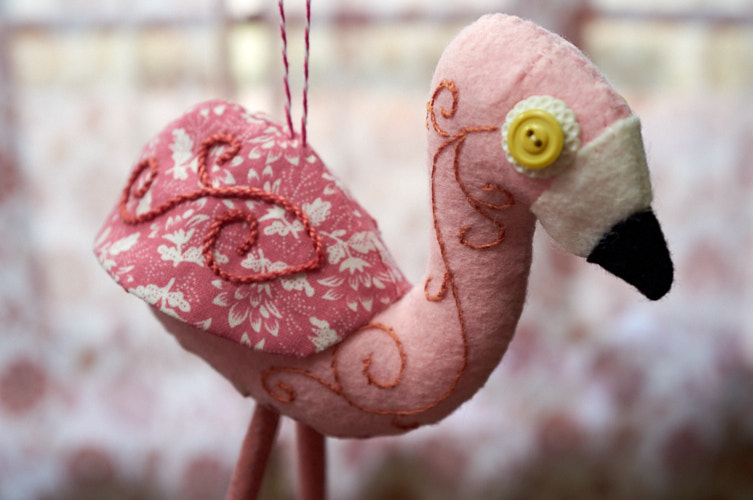 The embroidery isn't included in the pattern; I just decided to dress it up a bit. I gave this one to my mother-in-law since she enjoys beach-y things. She also really liked the cardinal I made, but didn't win it in the ornament swap.